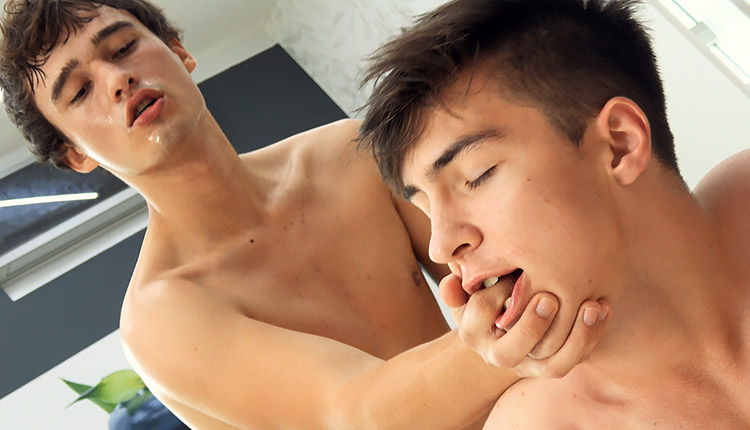 Kieran Benning bangs Cristiano Cruzo
Kieran tops Cristiano in a hardcore session from Freshmen.
Cristiano Cruzo is a strikingly hot guy and Kieran Benning would have come up with any excuse to be paired with him. Cristiano surprises Kieran with his erotic skills and experience, and when Kieran finally penetrates Cristiano's beautiful butt, he is so aroused that he showers his partner's hole in cum. Later, when Cristiano blows his load, Kieran can't wait to lick it from his partner's dick.