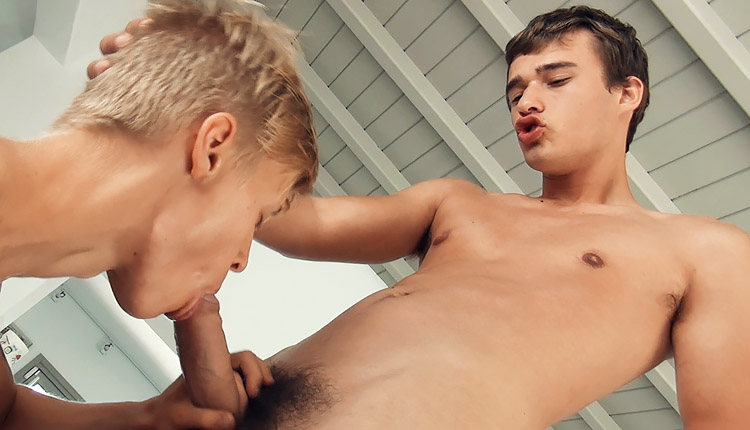 Kieran Benning bangs Sven Basquiat
Kieran screws Sven in a hardcore session from Freshmen.
Kieran Benning wakes up with a hard-on and realizes Sven Basquiat is still in the room. He approaches his roommate and gets what he wants: Sven's beautiful ass. Sven bends over and takes the whole of Kieran's cock. After getting fucked from behind and riding Kieran's cock, Sven takes his lover to bed where they continue fucking until Sven climaxes.