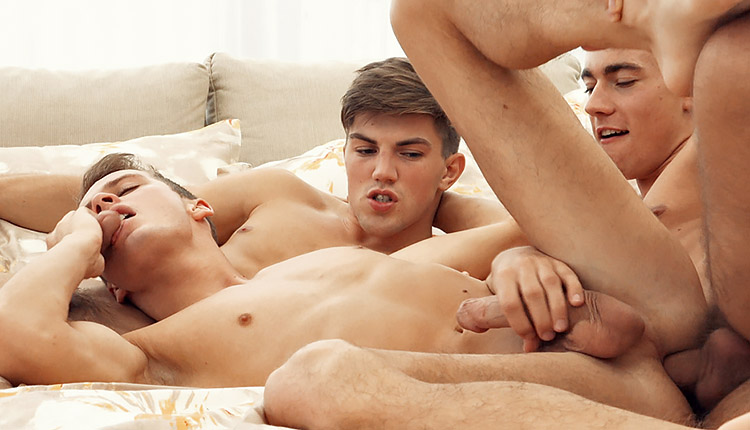 Kirk Gauguin & Bruce Querelle nail Nikk Lanier
Nikk takes two in a hardcore session from Freshmen.
When Nikk Lanier comes across Bruce Querelle and Kirk Gauguin, the couple invite horny Nikk to join them. First they play with each other's dicks and then Nikk's desire to get penetrated is fulfilled as his ass invites the two juicy cocks. Just when he thinks things couldn't get any better, Nikk is gifted by two big cumshots landing all over his face.