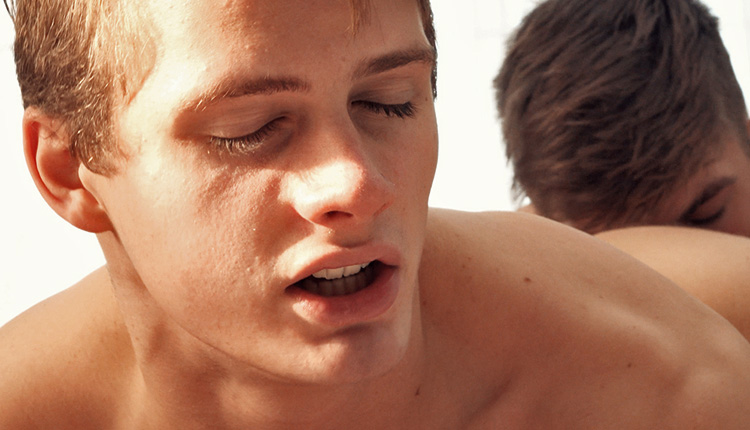 Kirk Gauguin nails Nikk Lanier
Kirk tops Nikk in a hardcore session from Freshmen.
Nikk Lanier's sexual experiences are wild and colorful but, unfortunately, infrequent. Kirk Gauguin shares his wild sexual history, but Kirk's experience is plentiful. This depth of experience gives him the instincts needed to get into his partner's pants and to provide him with total satisfaction.