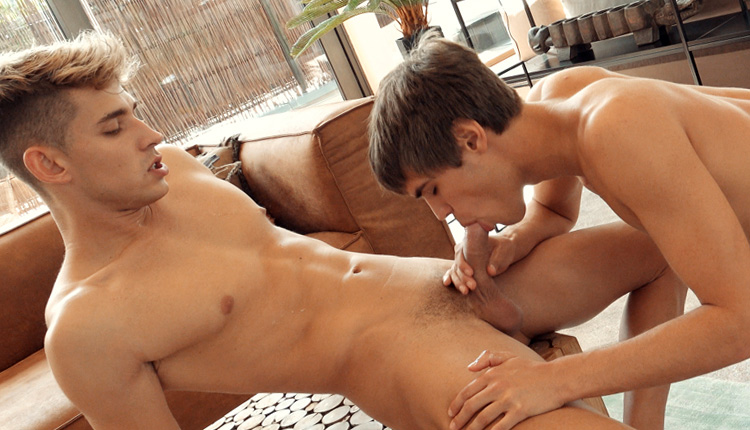 Mario Texeira tops Kristian Bresson
Mario fucks Kristian in a hardcore session from Freshmen.
Kristian Bresson made his Freshmen debut last May and he's back for an encore, this time with Mario Texeira. Elegant and cerebral Eluan is almost the opposite of beefy and carefree Mario. Today's scene demonstrates that Mario is multi-talented, almost as adept at topping as he is at bottoming.