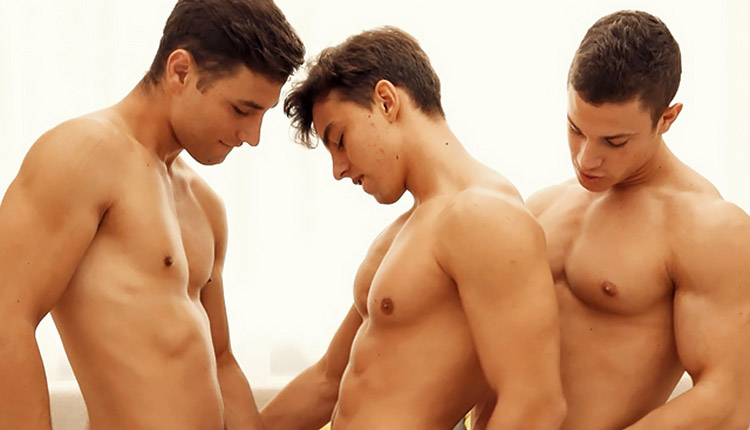 Mark Laysson, Peter Annaud & Yannis Paluan
Mark's tag-topped in a hardcore session from Freshmen.
Mark Laysson brings some towels to Peter Annaud and Yannis Paluan who have just jumped into the shower. It's obvious he would love to be fucked by Yannis and especially Peter, so the boys move over to the bed and start kissing. Yannis and Peter want to please Mark by filling his mouth with cock or rimming his ass, then the two rascals take turns fucking him.