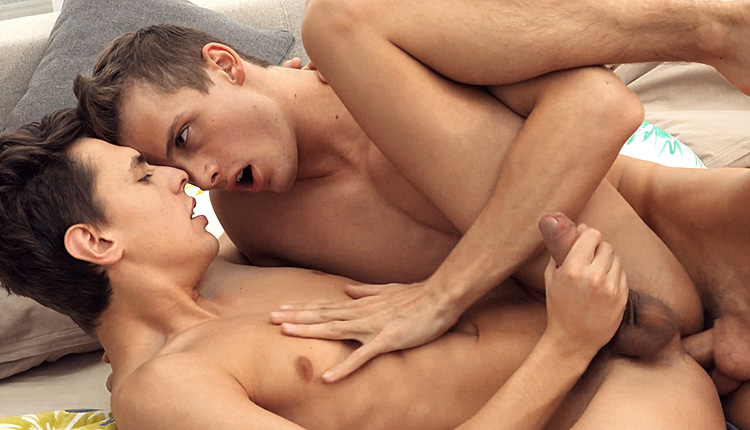 Nikk Lanier & Justin Saradon flip
Nikk debuts in a 2-part, flip-fucking session from Freshmen.
Nikk Lanier's first scene is a flip-flop featuring Justin Saradon. Both have a huge sexual appetite and possess similar physiques and dicks. The newbie is passive for the first scene, staying rock-hard the entire time Justin is fucking him before taking the active role for the second scene.