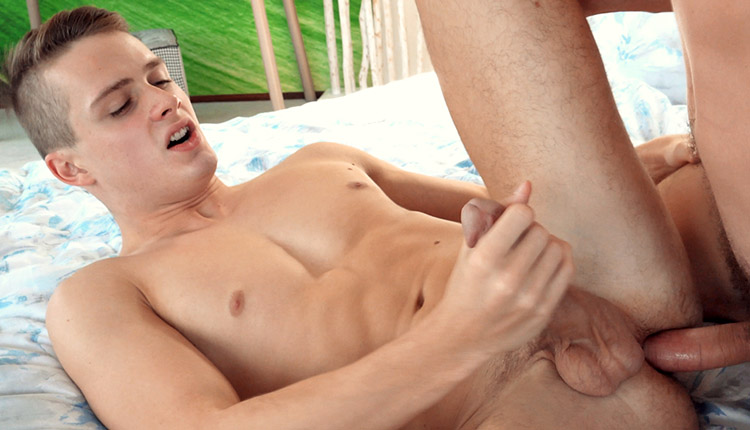 Olaf Mortensen nails Nikk Lanier
Olaf tops Nikk in a hardcore session from Freshmen.
Nikk Lanier meets Olaf Mortensen in the park, and his cock is already hard and ready to be pleased. Back at the apartment, Olaf and Nikk suck each other's cocks until Olaf takes advantage of Nikk's beautiful ass. Both like it wild and the encounter is very energetic until they are rewarded with each other's warm load.