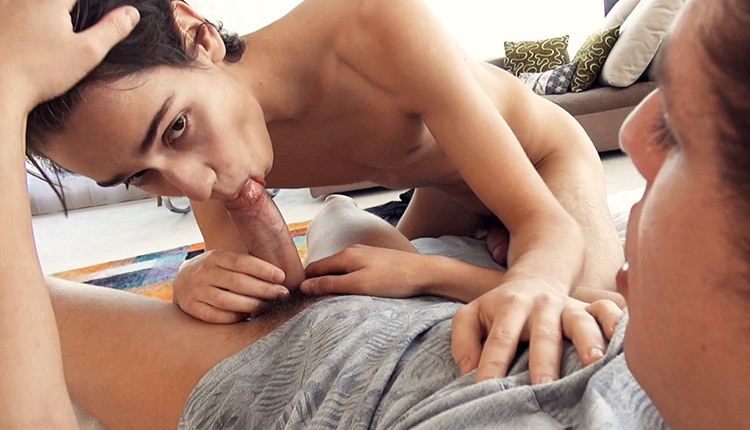 Perry Lynton & Justin Saradon
Justin and Perry swap sucks in a scene from Freshmen.
Perry Lynton is back for a video update, and Justin Saradon is soon trying to get into Perry's pants. Justin loves to suck big cocks and Perry is no disappointment. He guides Perry throughout the video until he cums over the boy's face, then uses his own mouth to bring off Perry.