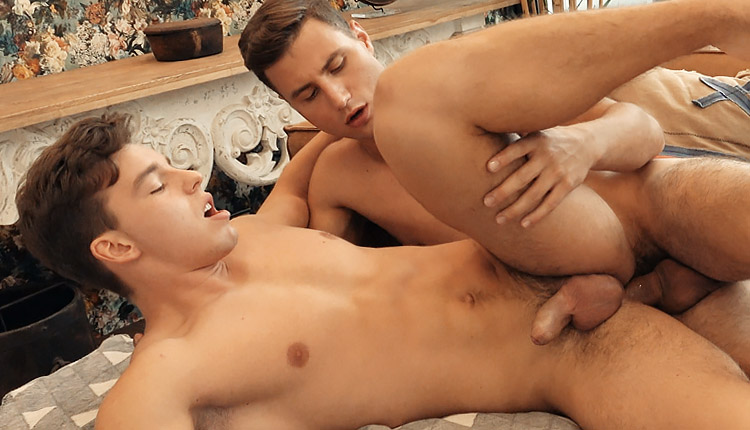 Peter Annaud pokes Mark Laysson
Peter tops Mark in a hardcore session from Freshmen.
After sucking Mark Laysson's cock, Peter Annaud takes off his pants and Mark gets on his knees to return the favor. His mouth is filled and his excitement slowly grows until he lays down and asks Peter to fuck his ass. Peter is gentle at first but when he feels his partner can take more, he makes Mark moan with pleasure until they shoot warm loads over each other.