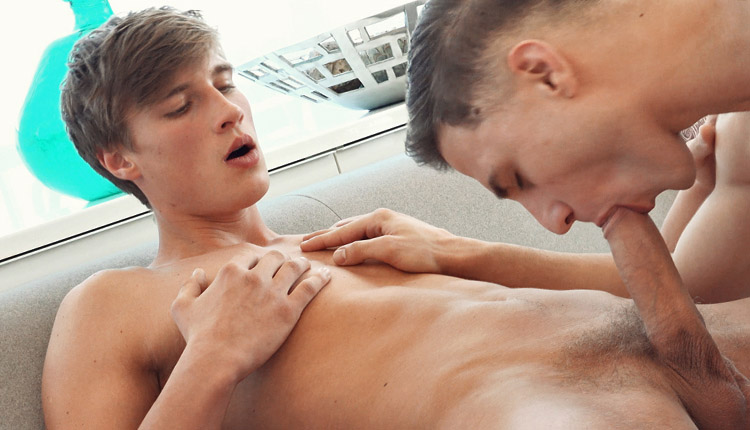 Peter Annaud tops Ashton Montana
Peter pounds Ashton in a hardcore session from Freshmen.
Peter Annaud is Ashton Montana's made-to-order lover. Ashton has a weakness for rimming, a skill which Peter is especially good at – as demonstrated when Ashton cums soon after Peter applies his tongue to Ashton's little hole. Ashton also loves fat cocks which is evident as he moans in pleasure as soon as Peter uses his to plow his friend deep and fast.