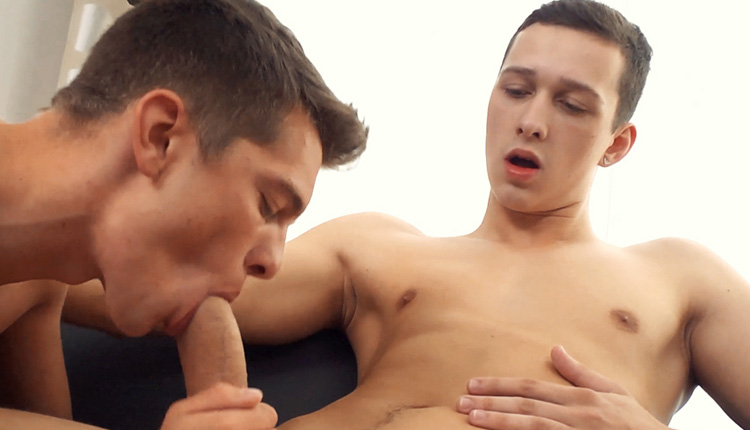 Raf Koons fucks Felix Gaul
Raf tops Felix in a hardcore session from Freshmen.
Felix Gaul is paired with Raf Koons, the biggest guy Felix has tried thus far. Raf takes it slowly, but soon he is sliding the whole length of his dick up Felix's tight hole. Felix's hesitancy turns to ecstasy as he cums with Raf's dick embedded all the way in his ass.