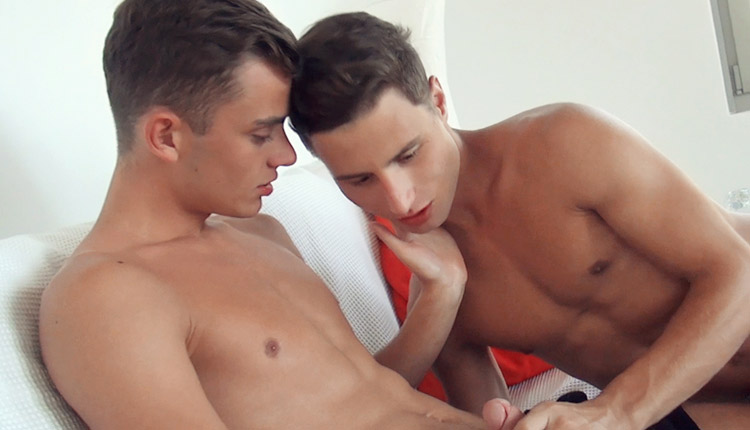 Riff Dornan pokes Peter Annaud
Riff tops Peter in a 'Back to Greece' episode from Freshmen.
What was planned as an outdoor scene with Riff Dornan and Peter Annaud quickly had to be moved indoors where things were less windy and a little quieter. Peter was in the mood to get fucked, and he gets his meaty ass plowed by Riff.