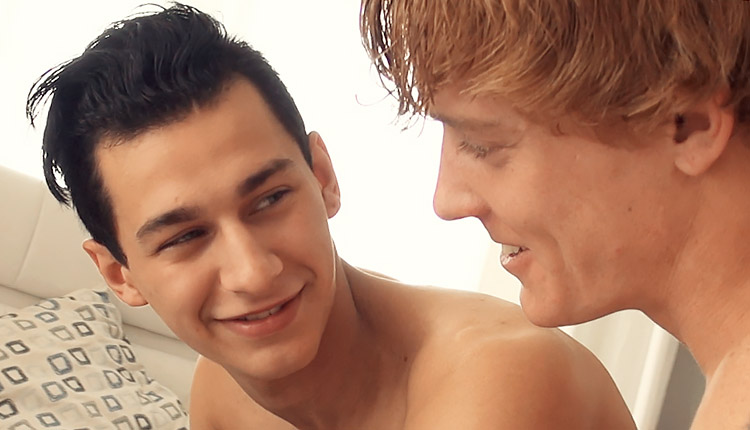 Ronny Lamarr bangs Benoit Ulliel
Ronny tops Benoit in a hardcore session from Freshmen.
Ronny Lamarr's huge dick and Benoit Ulliel's deep horny ass combine to produce an uninhibited sex encounter. When Benoit shoots a load over his stomach he turns around and lets Ronny enjoy his hole until there is cum all over Benoit's ass.