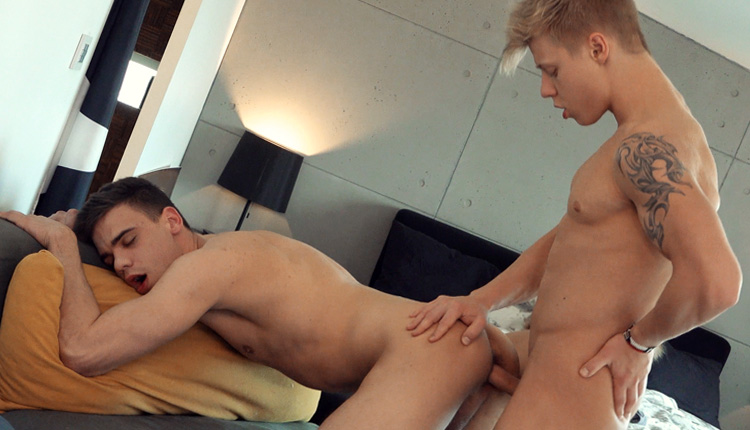 Sven Basquiat bangs Joaquin Arrenas
Sven tops Joaquin in a hardcore session from Freshmen.
Sexy, dark and handsome Joaquin Arrenas travels to Budapest for a sex-date with fair, athletic Sven Basquiat. It begins with the boys taking an erotic shower and when they separate long enough to make it to the bed, it is Sven on top as he demonstrates to Joaquin how all his running helps to build stamina.