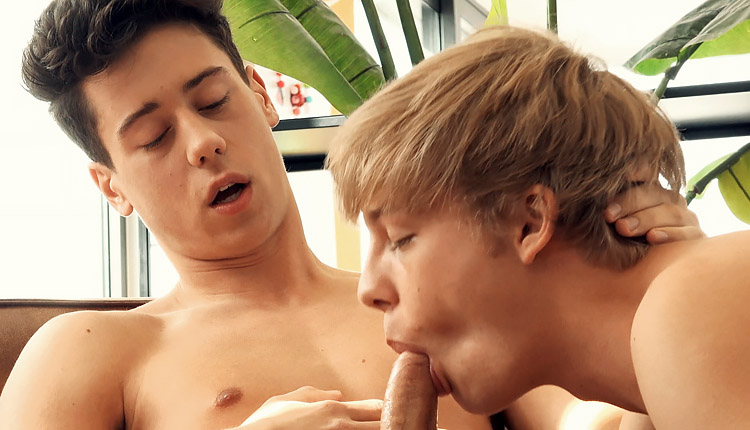 Tim Moffie fucks Tommy Clapton
Tommy debuts at Freshmen in a session with Tim.
Tim Moffie is expecting a new foreign boy and surprisingly for Tim, Russian newcomer Tommy Clapton speaks perfect Czech, having lived in Prague for quite some time. After a chat, their mutual attraction speeds things up, and soon Tim is worshiping Tommy's cock and rimming his ass. Tommy offers his butt to Tim to penetrate, and they slowly work their way towards a volcanic climax.