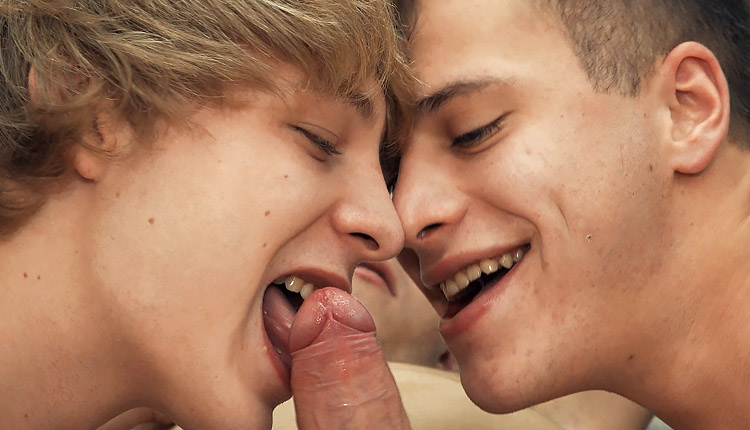 Tim Moffie, Oscar Scholz & Ayden Mallory
Tim goes both ways in a 2-part release from Freshmen.
Tim Moffie is laying in bed with Oscar Scholz, and after mutual blow jobs, Tim offers his butt to Oscar, who happily rims it before his cock slides in and they enjoy some deep sex. In part 2, Ayden Mallory walks in as Oscar's surprise for Tim, and the action begins again. Oscar and Tim take turns kissing, sucking and rimming Ayden's ass until he is ready for penetration, and his mouth and ass get filled with both cocks.