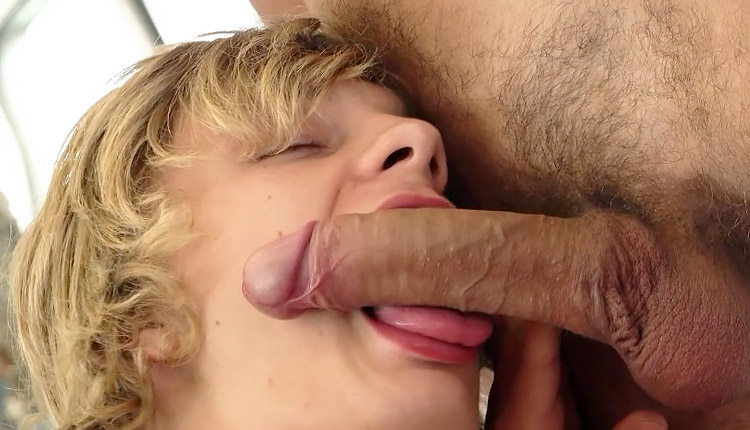 Tim Moffie topped by Tom Houston
Tom tops Tim in a hardcore session from Freshmen.
Tom Houston is waiting for his next sexual encounter and finds out his partner will be novice Tim Moffie, in his first-ever video. Some heavy kissing quickly leads to undressing and then a passionate blowjob session. Tim shows himself to be a natural talent, handling himself with grace. When he finally feels Tom's cock inside, he quickly starts to enjoy it and soon discovers the pleasures of an anal orgasm.