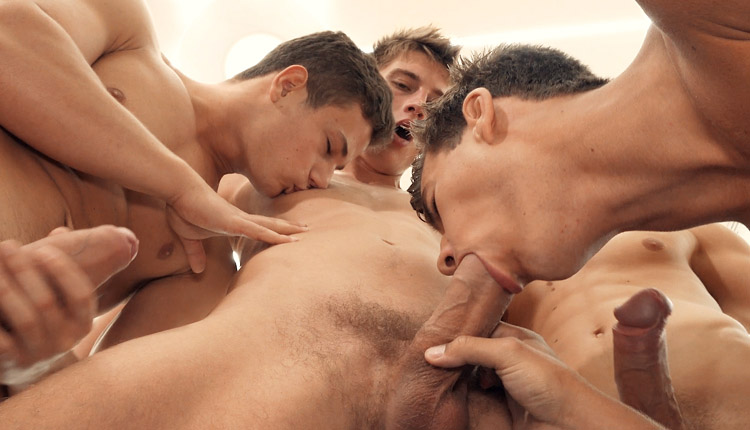 Tom Houston & Ashton Montana topped by Yannis & Eluan
Four Freshmen boys fuck around in a 2-part release.
For Christmas this year, Eluan Jeunet and Yannis Paluan got the choice of any models that they wanted to film a four-way with, and they chose Ashton Montana and Tom Houston. In part one, the old-timers are both topping the freshmen, while part two is all about Ashton and his desires. Not happy with having to share his buddies' cocks in part one, here he wants them all to himself.