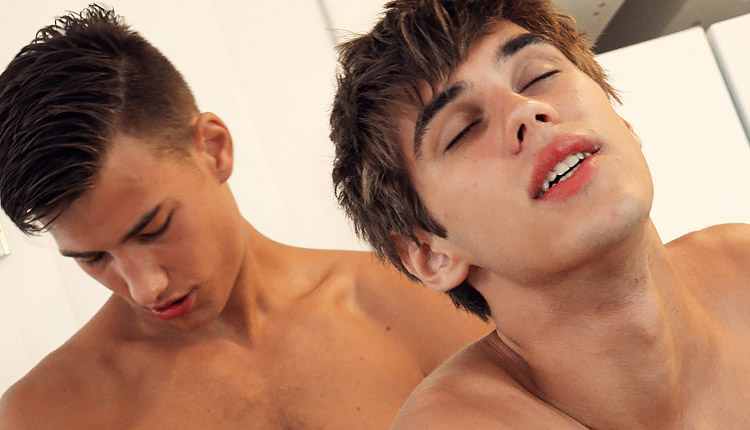 Tom Houston humps Kristian Bresson
Tom tops Kristian in a hardcore session from Freshmen.
Kristian Bresson is preparing breakfast when Tom Houston finds Kristian half-naked in the kitchen, and has no choice but to start seducing him. There is no foreplay or rimming, Kristian simply offers his hole to Tom, who happily slides his hard cock right in. The kitchen allows the pair to try multiple positions and for Kristian to enjoy every inch of his friend's dick.