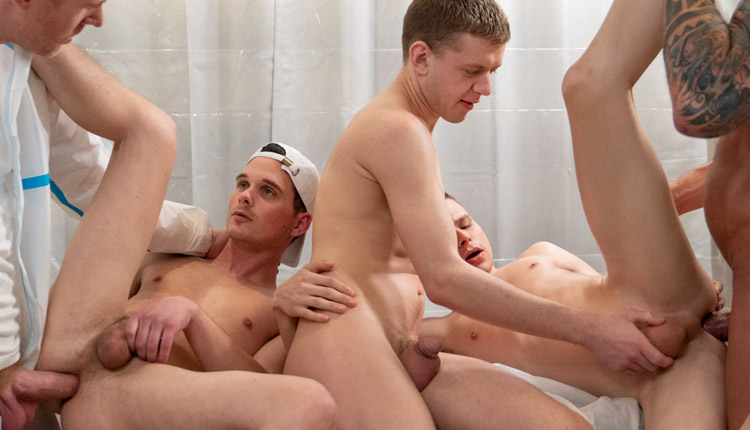 Austin, Ian & Mark with Dolf & Legrand
Three boys get it in 'Little Survivors, Big Inspectors' from Fun-Size Boys.
Standing side-by-side while being stripped and probed, the boys found themselves aroused. When it came time for the older men to breed them, they were united in their excitement. Mark Winters lay on his back while Agent Dolf Dietrich played with his hole, looking over to see his friend Austin Young in a similar position. One by one, they were penetrated and filled with the throbbing cocks of the agents.