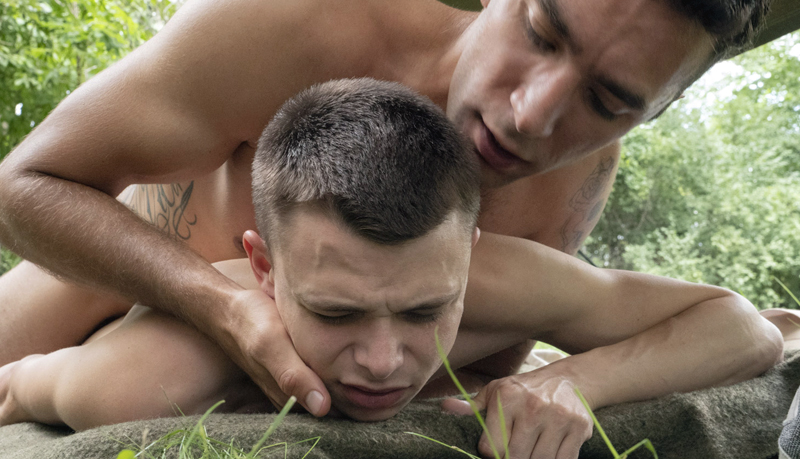 Austin Young boned by Brian Adams
Fresh air meets fresh ass 'Little Army Recruit' from Fun-Size Boys.
Austin Young takes a break from the strenuous drills of the tall army recruiter, finding some shade and quiet under a tarp cover. Brian Adams comes over and can't resist getting his hands on him. Austin pulls down Brian's shorts and takes his cock into his mouth. He could suck it all afternoon, but Brian's desire to breed is too strong to waste it in the boy's stomach.
Click to get the animated GIF below