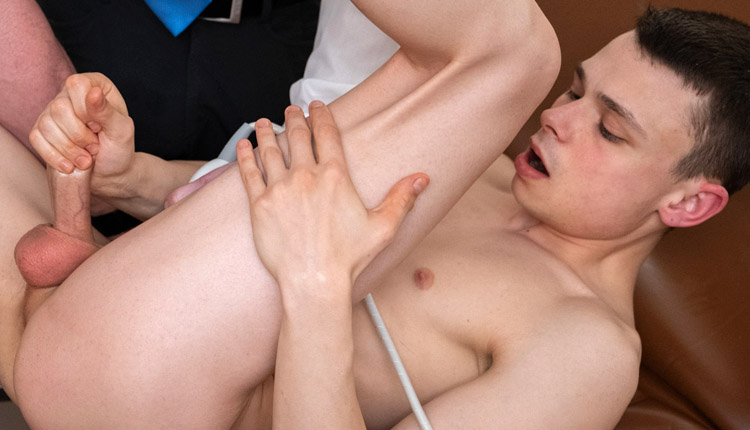 Austin Young screwed by Myles Landon
Myles fucks Austin in 'Anal Sex Ultrasound' from Fun-Size Boys.
When Austin Young arrived at the office, Dr. Wolf showed him an ultrasound device and explained it was to see inside him. Dr. Wolf brought Myles Landon to fuck the boy while the kinky doctor watched on the screen just how deep Austin was taking the cock. Dr. Wolf instructed Mr. Landon to slide his cock in Austin's hole and placed the ultrasound over his groin. Both watched with amazement as Landon's cock moved inside Austin's pelvis on the screen.