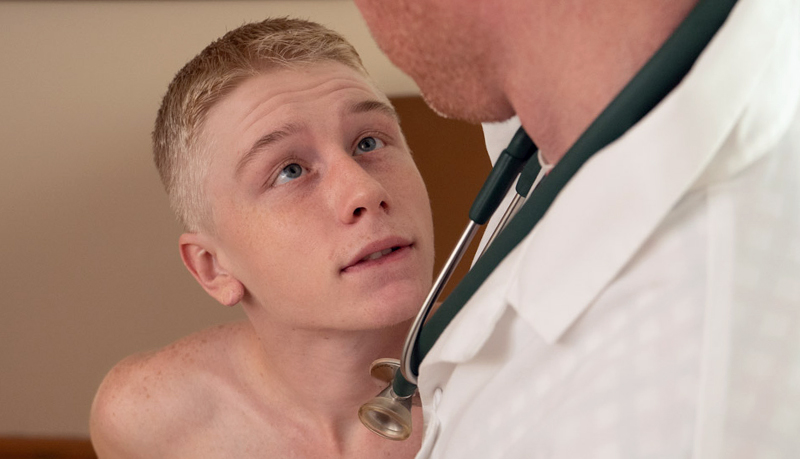 Caleb Cummings screwed by Legrand Wolf
Caleb gets an injection in 'Dr. Wolf's Office' from Fun-Size Boys.
As soon as Dr. Legrand Wolf walked into the room, Caleb Cummings felt his heart race. When Caleb had to strip down, his erection was on full display. Caleb couldn't believe he was being touched so intimately. The older man's hands teased his cock and balls as he inspected them. Caleb wanted to get fucked by his handsome doctor, and Dr. Wolf was happy to oblige.
Fun-Size Boys model page: Caleb Cummings
Fun-Size Boys model page: Legrand Wolf