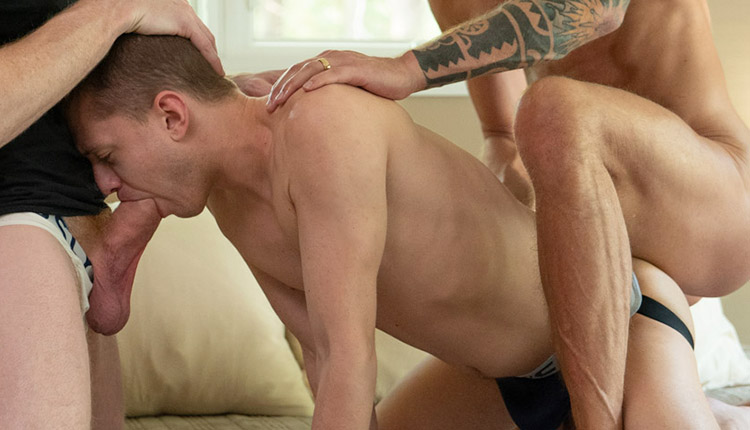 Ian Levine fucked by Legrand & Dolf
Legrand and Dolf drill Ian in 'Double Stuffed' from Fun-Size Boys.
After the three undressed, Ian Levine let Dolf Dietrich and Legrand Wolf have their way with his body, feeling their hot breath and curious tongues. Dr. Wolf pulled out his cock and Ian gave it all his attention, as Dolf got the boy's hole warmed up to be penetrated.