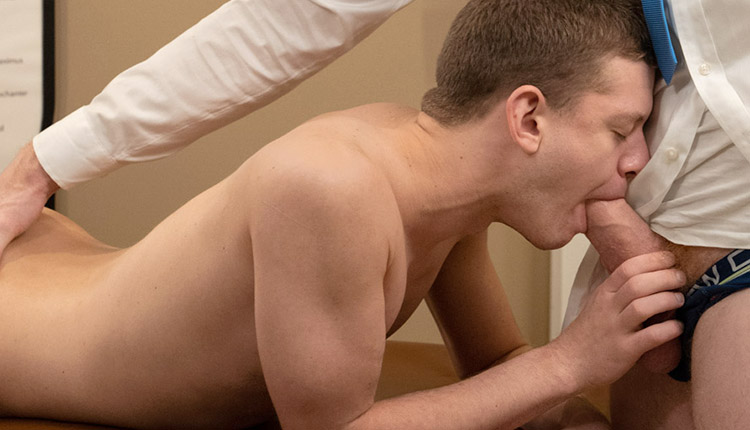 Ian Levine screwed by Legrand Wolf
Legrand tops Ian in 'Dr. Wolf's Office' from Fun-Size Boys.
Dr. Legrand Wolf examined Ian Levine's genitals and Ian seemed to enjoy it. Ian's hand found its way to Dr. Wolf's crotch, and his mouth salivated. Taking a deep breath, the young man took the cock into his mouth, feeling his lips stretch to take it all.
Fun-Size Boys model page: Ian Levine
Fun-Size Boys model page: Legrand Wolf