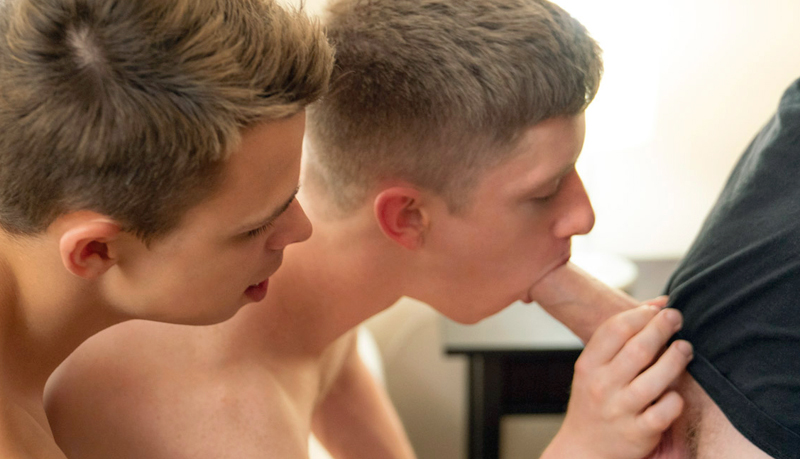 Jonathan Maze & Austin Young with Legrand
Two boys do dad in 'Dr. Wolf's Private Room Threesome' from Fun-Size Boys.
Legrand Wolf brings Jonathan Maze and Austin Young back for a private session. Jonathan watches as Legrand toys with Austin's body, then pushes his cock in the boy's hole, readying it for Jonathan to feel it around his shaft.
Click to get the animated GIF below