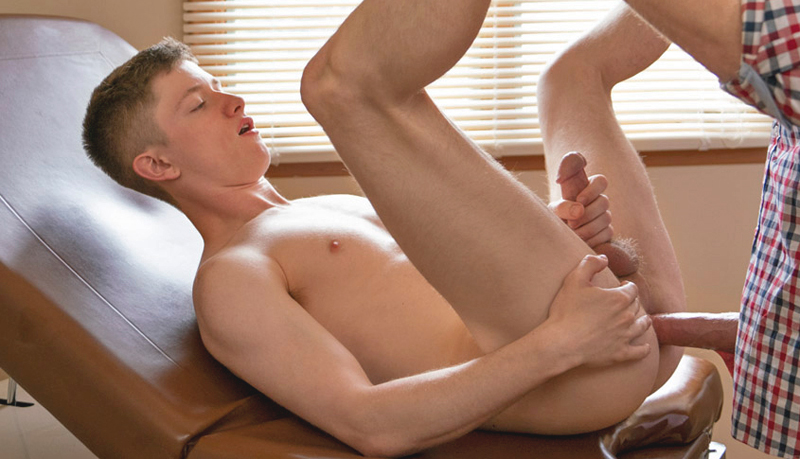 Jonathan Maze & Legrand Wolf
Jonathan's jabbed in 'Dr. Wolf's Office' from Fun-Size Boys.
Jonathan Maze lies on the exam table while the tall, handsome doctor fills his virgin hole with a plug, giving him the feeling of being penetrated. Jonathan's cock grows hard against the table, leaking precum as Dr. Legrand Wolf offers him the chance to upgrade to a real flesh-and-blood cock.
Click to get the animated GIF below