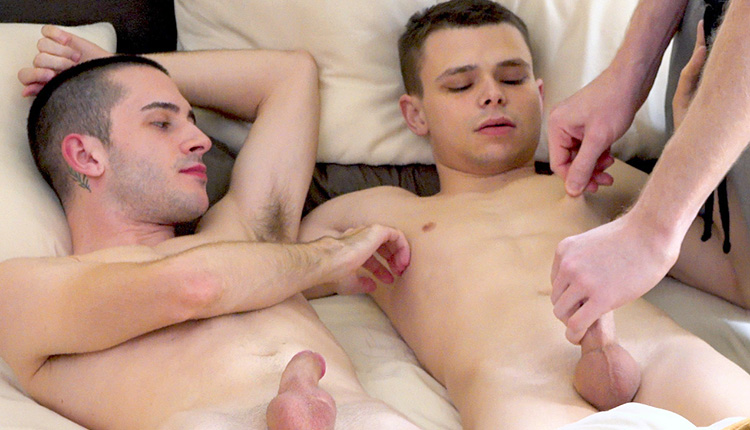 Oliver James & Austin Young with Legrand Wolf
Oliver and Austin both bottom in 'Morning Wood' from Fun-Size Boys.
Legrand Wolf draws the covers off the sleeping naked forms of Austin Young and Oliver James, who wake up smiling from his hands on their asses. Dr. Wolf takes turns loosening their asses slowly before flipping them on all fours so he fuck them in turns. Austin has a go at his buddy's hole and coats Oliver's back with a load of cum.
Fun-Size Boys model page: Austin Young
Fun-Size Boys model page: Oliver James