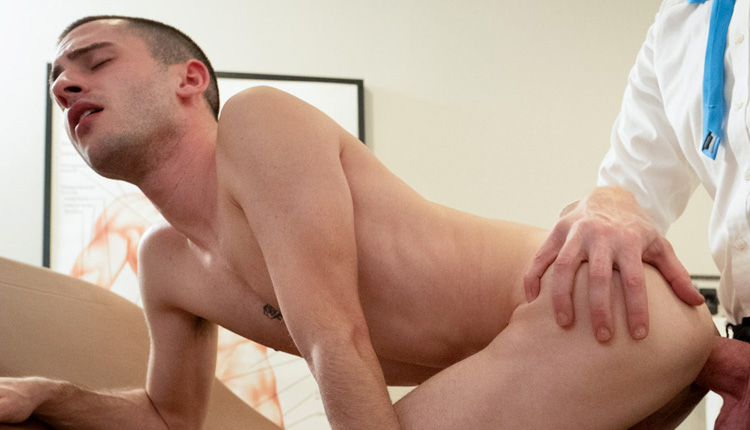 Oliver James fucked by Legrand Wolf
Legrand tops Oliver in 'Follow-Up Doctors Visit' from Fun-Size Boys.
Dr. Legrand Wolf locks lips with Oliver James, then lays the boy on the examination table so he can press his knob into the boy's little pucker. Just when Oliver is certain he can't take any more, Dr. Wolf lifts him up, suspended in the air as the cock swells inside him to pump a deep dose of cum into the boy's hole.