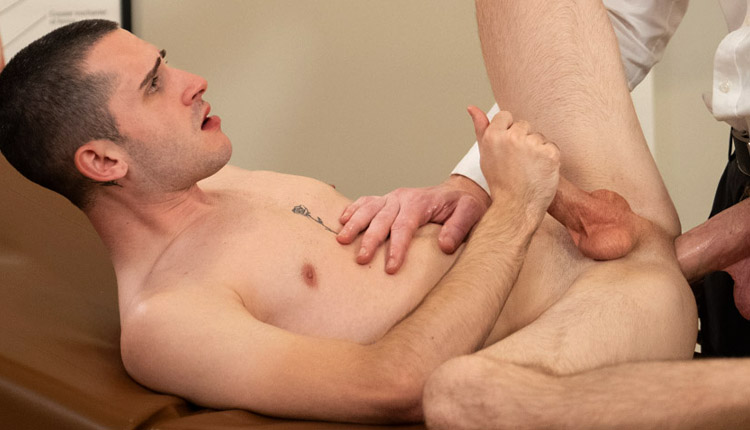 Oliver James screwed by Legrand Wolf
Legrand tops Oliver in 'Dr. Wolf's Office' from Fun-Size Boys.
Oliver James is a new patient, and during his physical he gets a boner. 'Is that why you came in?" Dr. Legrand Wolf chides gently. Oliver pulls the man's cock out to stroke it. 'I like seeing it sink into your tight pink hole,' Dr. Wolf says, and soon the boy is whining softly before shooting a huge load of cum. The doctor groans as he lets his own load loose deep inside Oliver's hole.