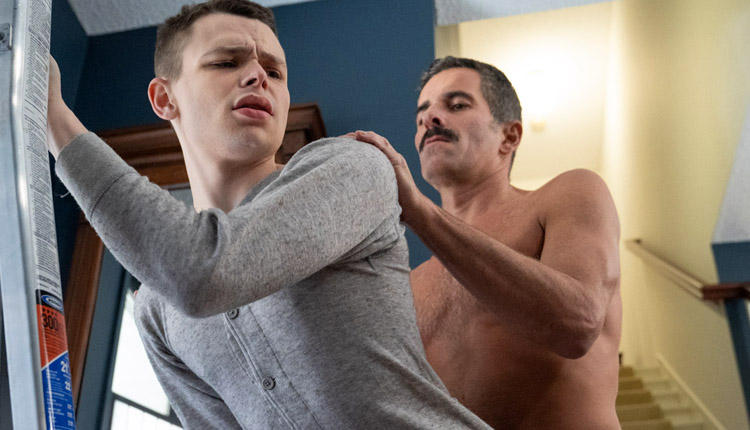 Austin Young fucked by Mitch Cox
Mitch mounts Austin in 'Family Holiday Tradition – Mistletoe' from Gaycest.
Austin Young loves decorating for the holidays, and decides to hang the mistletoe. Standing on the ladder, he turns to his uncle, Mitch Cox, and jokingly holds the mistletoe over his bulge. Mitch starts sucking the boy's cock and unbuttons the rear flap of his gray union suit. After tenderly attending to Austin's hole with his tongue, Mitch bends Austin over and slides his fat dick into his nephew's butt.