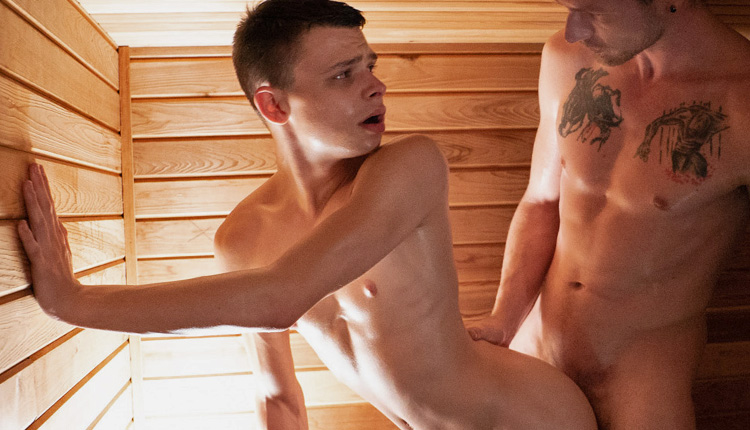 Austin Young humped by Tim Armstrong
Austin gets sweaty and screwed in 'Sauna Play' from Gaycest.
Austin Young reached over to Tim Armstrong's lap, sneaking under his towel. Austin's daddy loved how free his boy felt to tug at his cock. He brought his hand over to Austin and could feel Austin's excitement as well. Austin swallowed Tim's dick down to the back of his throat in a smooth, steady motion. Mr. Armstrong was in heaven, relaxed and warm with his boy worshiping his manhood between his legs.