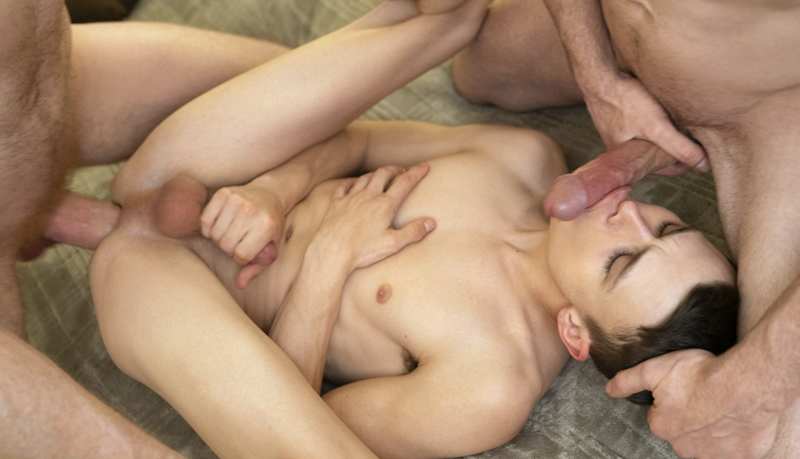 Austin Young with Legrand Wolf & Tim Armstrong
Austin's ass is on the menu in 'Thanksgiving Special' from Gaycest.
Arriving to Legrand Wolf's home for Thanksgiving, Austin Young and Tim Armstrong find themselves earlier than expected. The three forget about their traditional feast and get lost in sinful delights. Legrand's cock stretches Austin's smooth hole open, plunging deep. Tim watches as his boy gets bred hard by their host, then Legrand passes his bottom back to his daddy.
Click to get the animated GIF below