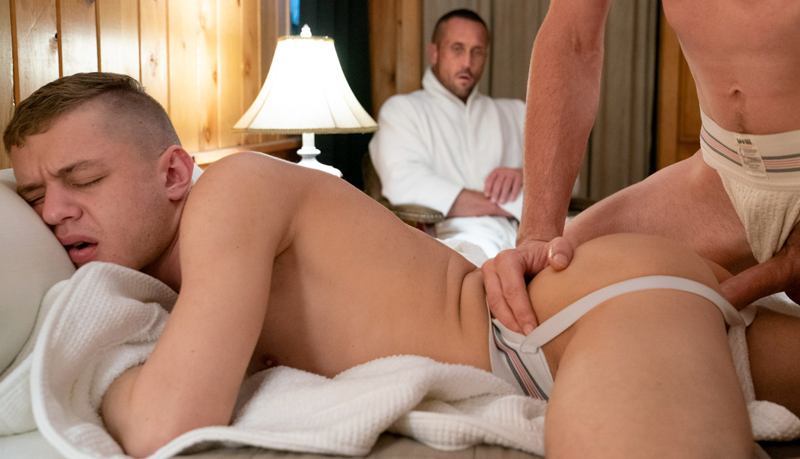 Ian Levine topped by Tim Armstrong
Tim bangs Ian in 'Watching My Buddy Plow My Boy' from Gaycest.
Myles Landon knew he couldn't keep Ian Landon (Ian Levine) to himself. As soon as Ian was ready, Myles called in Tim Armstrong from the next room and took his seat. Ian reached for Mr. Armstrong's member, pulling it out so he could stroke it. Myles' horny boy wanted to be fucked badly, and he was turned on by seeing Ian so aroused.