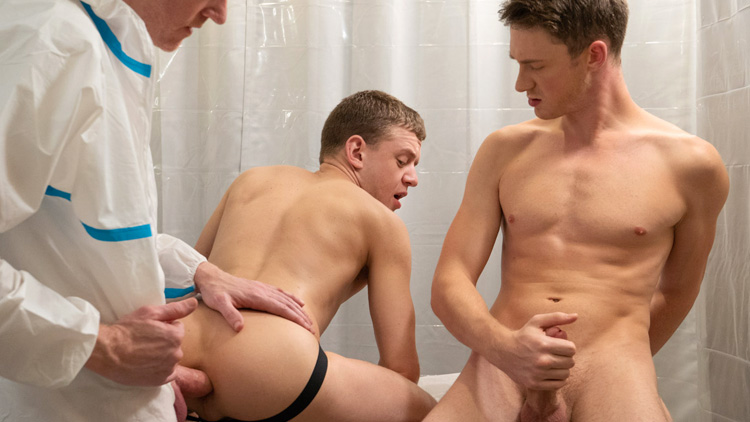 Ian Levine & Cole Blue with Legrand Wolf
Cole and Ian get fucked in 'Cleanroom Intake Footage' from Gaycest.
Cole and Ian were alarmed when they were pulled away from their home, but they did everything they were told, taking off each others' clothes. Cole didn't mind seeing his younger cousin undressed, because the two had been intimate on a number of occasions. In this strange environment, the two found themselves unable to hide the mechanics of their sexuality and desire.