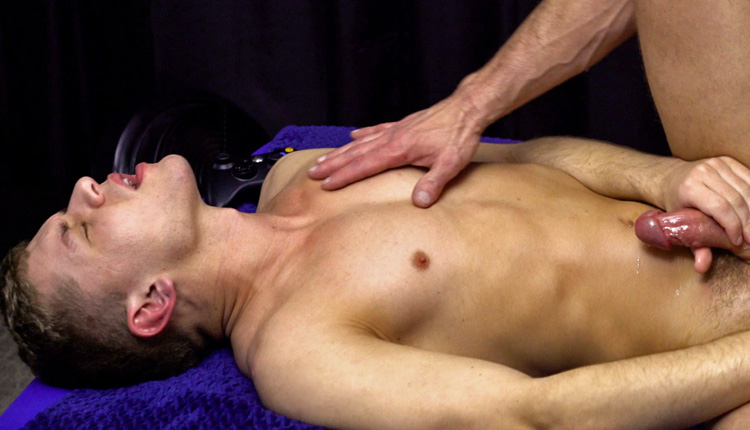 Ian Levine drilled by Myles Landon
Myles mounts Ian in 'Working From Home' from Gaycest.
Myles Landon didn't foresee this distraction when Ian Levine asked to install a game on his bedroom TV. All he can see is Ian's round butt while he smashes the buttons of his controller. Mr. Landon's fingers tease his hole, slipping up his shorts. Ian pretends he is oblivious to the advances, knowing that if he can hold out, daddy will desire him more and make the pounding he receives deep and hard.