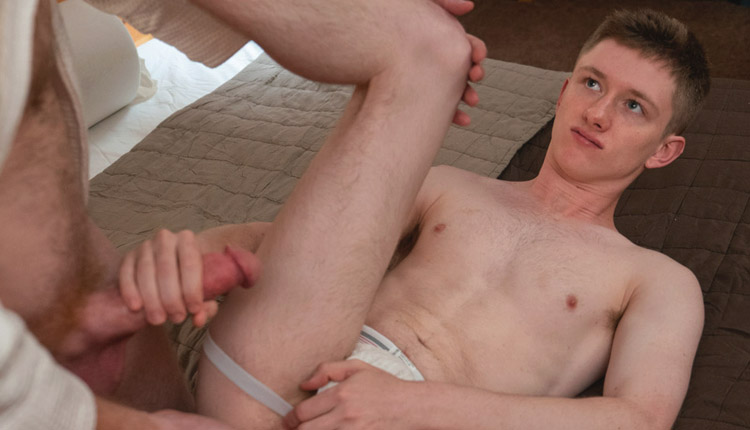 Jonathan Maze boned by Legrand Wolf
Legrand screws Jonathan in 'Welcome to Forbidden Boy Hotel' from Gaycest.
Jonathan Maze loved being in his old man's arms and Dr. Legrand Wolf loved the feeling of his boy on his chest. Running his hand back to the boy's soft buttocks, he could feel his smooth, tight hole. Jonathan stroked his daddy's big dick, feeling it swell until it was large enough to be sucked. With his cock lubed from his boy's mouth, Wolf pushed the tip up to his hole. It took time to fill him completely, and each inch was harder than the one before.