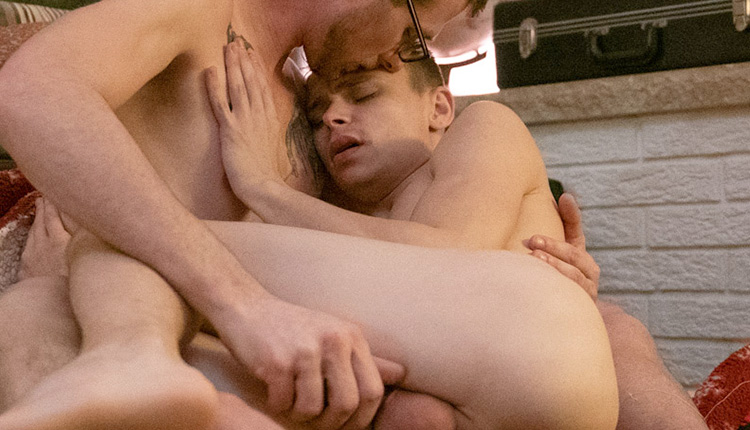 Tim Armstrong tops Austin Young
Tim tops Austin in 'Father-Son Bonding' from Gaycest.
Before a warm fireplace, Austin Young leans back against Tim Armstrong, wrapped together in flannel. Austin turns around to take the dick into his throat, then sits up and straddles his dad's hips so that the slick pole can slide right in. Mr. Armstrong's strokes turn deep and slow until he pulls out and shoots a load all over his round ass.