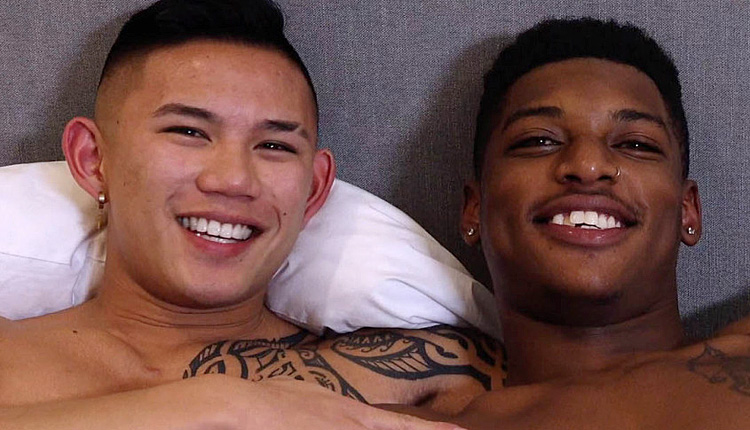 Ty Santana screws Damien Cruz
Ty debuts at Guys In Sweatpants, drilling Damien Cruz.
Ty Santana is 5'11", 165lbs, with a tight bod, and loves to fuck. This is his first video and he said he was nervous, but once he and Damien Cruz ripped each other's clothes off, there was no stopping him. Damien went face down ass up while Ty and his tongue went to town on his hole. The slapping sound of Damien's wet hole as Ty strokes his cock in and out is so hot.