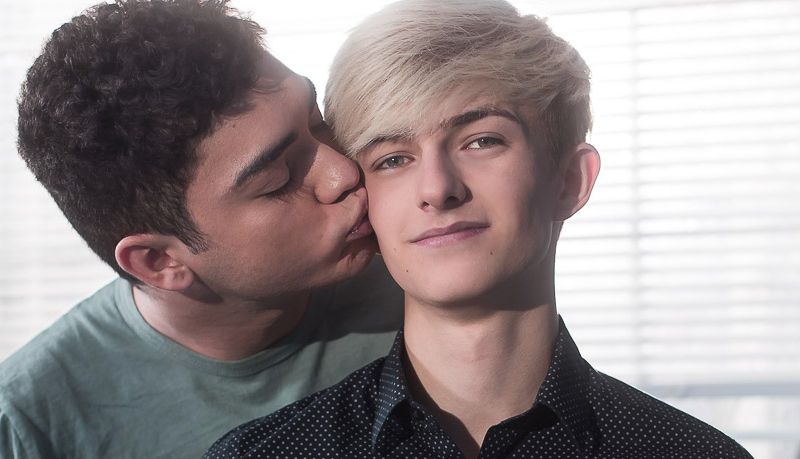 Aaron Roberts debuts with boyfriend Ashtin Bates
Young love sizzles in 'The Real Thing' from Helix Studios.
Ashtin Bates goes deep, revealing every detail about his real-life relationship with boyfriend Aaron Roberts. Then Ashtin takes the lead, deep-throating Aaron in his first on-camera suck. Next comes an epic 69 session, which shows off the newbie's knob-gobbling skills. The couple's connection shines as Ashtin prepares Aaron for his raw rod. He takes it slow and sensual, but then our novice goes full throttle and takes the deep dicking like a seasoned champ.