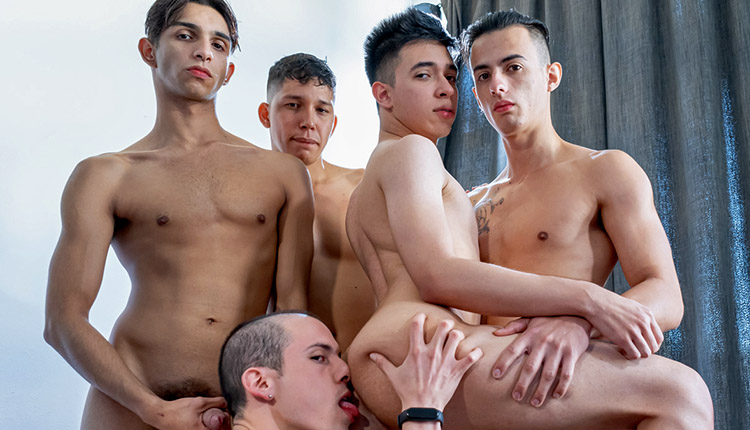 Acqua Latinos part 6
Antu Burghos takes on four friends in the final scene of 'Acqua Latinos' from Helix Studios.
In the 'Acqua Latinos' final episode, four boys take Antu Burghos to the changing room, where he kneels and starts sucking all four. The boys then take turns fucking and spit-roasting young Antu, and finish by shooting loads one by one in his face.