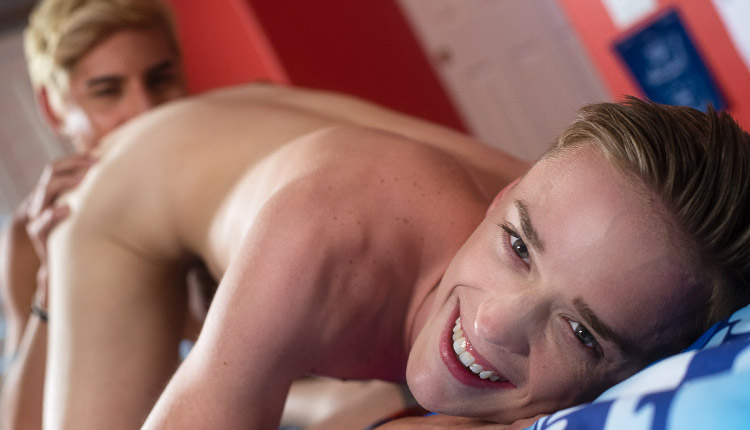 Aiden Garcia & Blake Dyson flip-fuck
Aiden bangs Blake and vice-versa in 'Take a Chance' from Helix Studios.
Out on a scenic drive, Aiden Garcia spots Blake Dyson stranded, and pulls over to help the hottie out. Once at Aiden's place, Blake thanks the lusty Latino with his deep throat skills, which Aiden returns in kind. Then Aiden goes into Blake's beautiful backside, tongue first, then with his dick. They flip and Blake does Aiden's ass before Blake takes another ride on Aiden's cock.