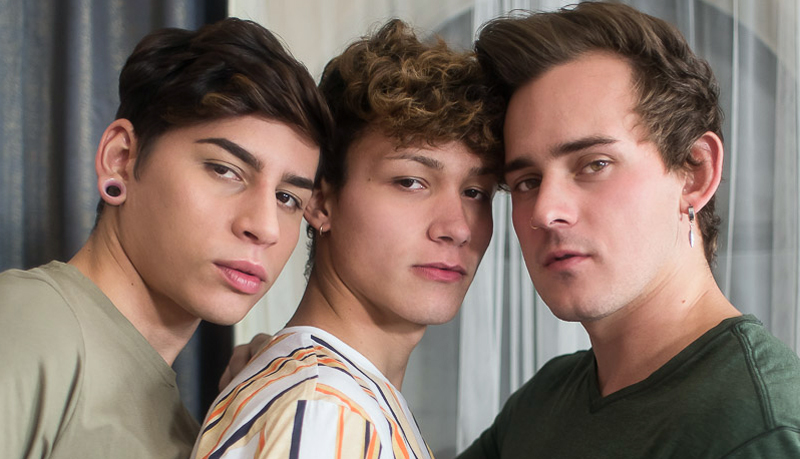 Aiden Garcia, Josh Brady & Hayden Lee
'Meat Me in the Middle' is a threeway fuckfest from Helix Studios.
Horny newbie Hayden Lee gets schooled by Josh Brady and Aiden Garcia. Josh stands as the two twinks tag-team his tripod, then Aiden stands and Hayden takes on both schlongs. Returning the favor, Garcia gets on all fours and gobbles Hayden's loin while Brady hits his hole from the back. Then the thrupple explode into overdrive, taking and receiving in nearly every erotic cock-cramming combination imaginable.