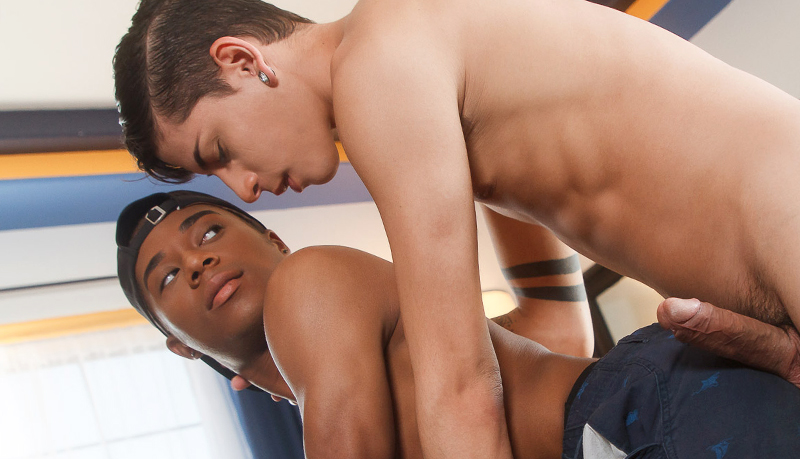 Aiden Garcia tops Marcell Tykes
Marcell's rump's receptive in 'My Boo' from Helix.
Marcell lays a mean licking down on the latin lover's lance, then hops up on the bed, arches his back and showcases his tight dancer's derriere. Aiden slides his behemoth inside Tyke and gets to banging. Then the ass assassin offers Marcell a ride and he quickly hops on.