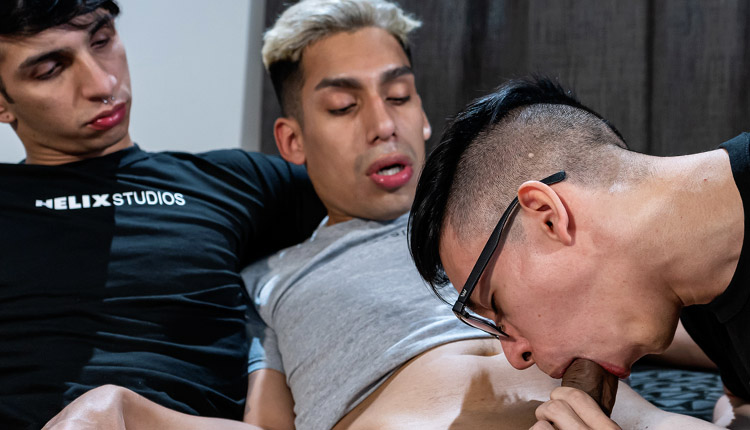 Alejo Smith, Antu Burghos & Fabrice Rossi
Three Latino twinks fuck in 'More on the Go' from Helix Studios.
In part 5 of 'Red Hot Festivities,' Alejo Smith, Fabrice Rossi and Antu Burghos return from the New Year's Eve Party. The clothes fall quickly and Antu's fucked by both boys. Then, as Antu waits for Alejo's cum in his mouth, Fabrice decides to penetrate him from behind.