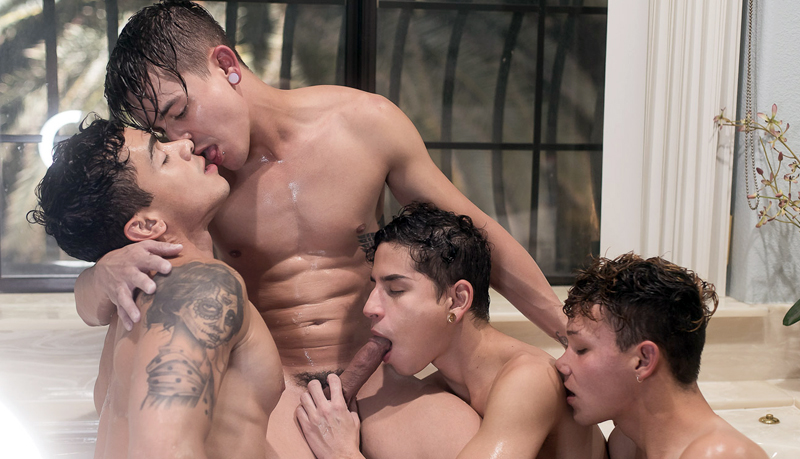 Andy, Aiden, Ashton & Hayden frolic in 'Four'
Helix presents Andy Taylor, Aiden Garcia, Ashton Summers and Hayden Lee getting wet and wild.
Hayden Lee, Ashton Summers, Aiden Garcia and Andy Taylor get wet and wild, slurping a smorgasbord of dick and ass. Ashton puts his Puerto Rican pound power to work, bending the three twinks over and punishing their puckers. Then Aiden hammers the hotties' holes alongside his buddy. Next, Andy and Ashton give Aiden a challenge and he sits on both dicks. Not to be outdone, Andy gets his ass stretched by Aiden and Ashton's appendages. Ashton and Aiden then lay into Lee 'til they both lose their loads in the boy's bum.