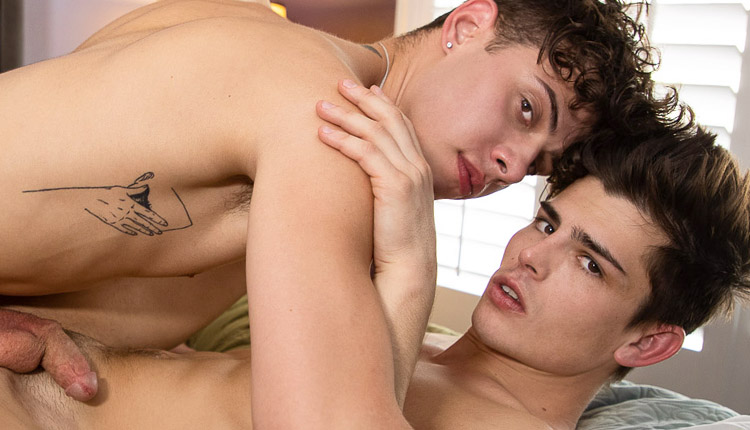 Asher Haynes hammers Seth Peterson
Asher debuts at Helix Studios in a 'Hookup Stories' episode with Seth.
Seth Peterson gives Asher Haynes some ample ass to demonstrate his talents. Seth sucks Asher and they swap, then Seth takes a seat on the newbie's knob, for some deep dick riding. Asher heats the hottie's hind up even more doggy-style, before bangin' the boy out on his back.