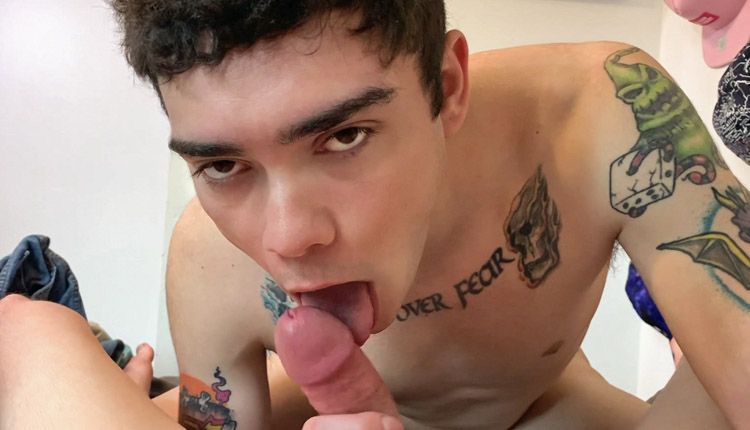 Ashtin Bates bangs Levi Hatter
Ashtin fucks Levi in a 'RealCam' installment from Helix Studios.
North Carolina cutie Levi Hatter takes a trip to Michigan to hook up with Ashtin Bates, and they've shared their phone footage. Bates shows Levi the sights and receives some road head in return. Back home, the boys snuggle and strip, and Levi lays into Bates' beast again, then Ashtin dines on some dick as well. Ashton gives a perfect POV of him entering Levi's hole, then the other cam catches Ashtin's ass drilling the dude. Levi gets banged out on his back and smashed on his side before taking a rough ride on Ashtin's beasty.