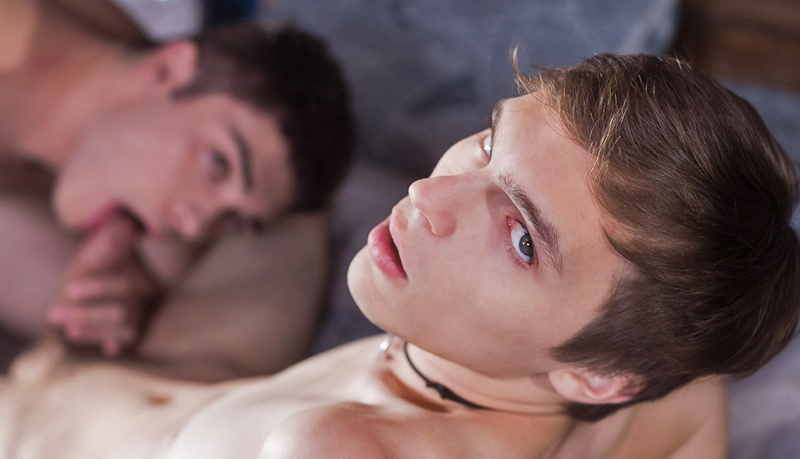 Ashtin Bates bones Tristan Adler
Tristan takes it hard in 'Snowball Boys' from Helix.
Ashtin Bates and Tristan Adler ignite this dream dicking in a sensual snog session that leads to Tristan taking Bates' big boy down his throat. Ashtin spits on their dicks and eases his piece into Adler's ass. He orders the boy onto all fours for a premium pounding, with a dominant grasp of Tristan's mop of surfer-boy hair, before dominating with a side dicking.